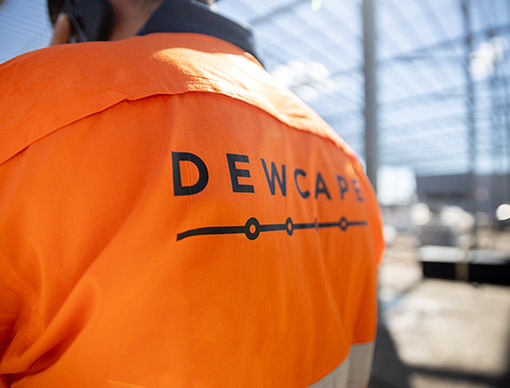 DESIGN
We'll challenge the norm to create something new. A team of lateral thinkers, our solution-based designs are practical yet original, with custom elements that defy convention.
CONSTRUCT
We're builders at heart. From intricate expansive industrial warehouses to premium retail spaces, we manage each project with consistency, efficiency and precision.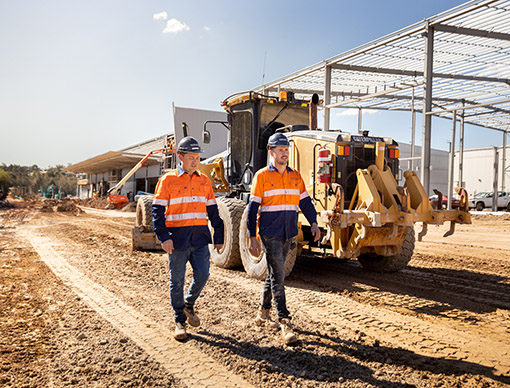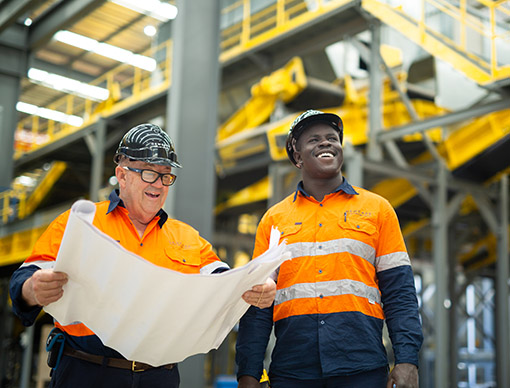 FITOUT
We're guided by your vision to create a space that represents you. Using creative minds and talented craftspeople, we'll help you push the boundaries of what's possible with techniques that champion sustainability, style and innovation.
19,850
TONNES
STRUCTURAL STEEL CONSTRUCTED
7
EXCELLENCE IN CONSTRUCTION
AWARDS
6.56 YRS
AVERAGE
STAFF TENURE
0
days LOST TIME
INJURIES in
10 years
202,500
CUBIC METERS
CONCRETE POURED
OUR APPROACH
Your goal is our goal. We work closely with you to increase the value, functionality and income streams of your assets and maximise return on investment. This is possible through a flexible, yet innovative approach from our expert team that leaves room for changes along the way.
SAFETY
Safety is a non-negotiable at Dewcape. We want to deliver your job to the highest standard, and do so safely. We bring decades of knowledge and experience to each safety management plan and risk assessment strategy, setting a consistently high standard for all contractors to adhere to.
QUALITY
Quality guides every decision we make. From our initial approach to our methodical process, recommended products and honest communication, a pursuit of quality at every touchpoint is a cornerstone at Dewcape. By adopting a 'defect free' delivery target, we drive this message of quality to our crew from day one to project completion.
PEOPLE
Developing meaningful connections with our clients, staff and subcontractors has driven us for the last 30-plus years. By investing in the growth and development of our teams, we want to offer a fulfilling career and great opportunities. We base our client partnerships on trust, understanding and a spirit of collaboration as the 'go-to' people that get the job done.
PROCESS
We add value up-front. Our comprehensive suite of services allows us to support our clients and take ownership of the project and its outcome. Established methodology provides a robust framework, with the flexibility to customise for the intricacies of each project. By working efficiently to minimise disruption, we save both time and money.